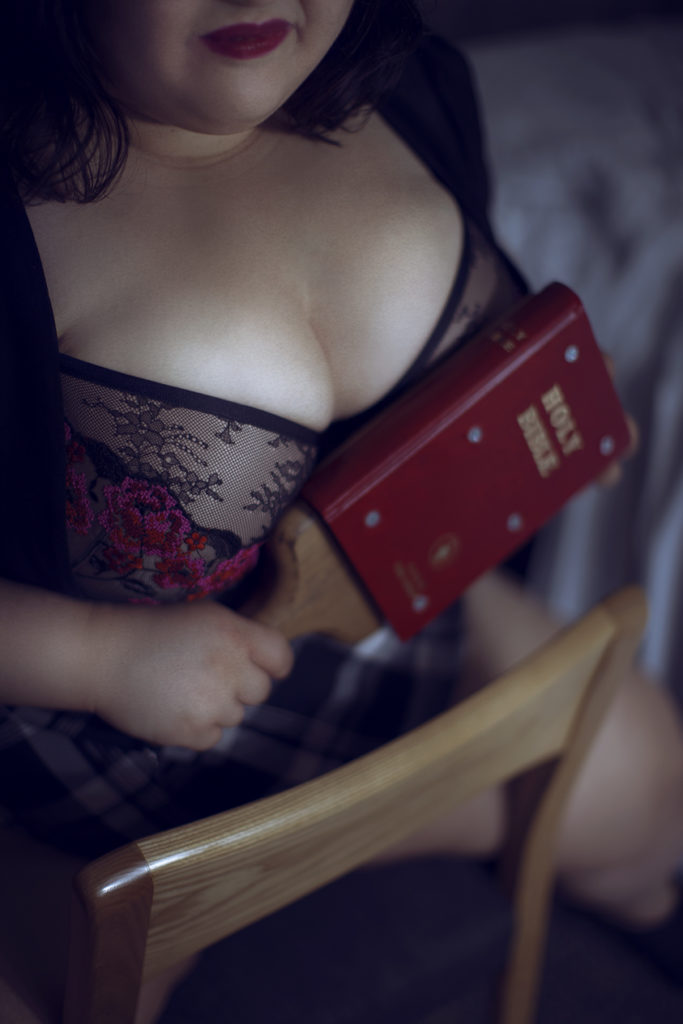 Here you will find a list of the services I offer. The time you will spend with me will be like spending time with an old friend. I'm warm, friendly, easy to talk to, I will make you feel comfortable in my presence while we embark on an intimate journey together.
But I can also be raunchy, dirty, seductive, and passionate. I have a kinky side that comes out, I want to try all of your sinful and decadent fantasies and help you explore new ones. Let me teach you something, or just get lost in my curves between the sheets. 
In my Pro submissive sessions, I am at your mercy.
We will start with discussing safe words, boundaries, and how you wish the session to go. From there you can do as you wish to me. Do you want a submissive to humiliate, turn black and blue with a cane, or a sweet and innocent baby girl to call you Daddy?
I love BDSM and being under your command. I'm available to attend Fetish events with you for play or as a companion. I know the BDSM scene well! Let me show you around.
I am also offering a sensually severe Domme experience. If you are looking for a Mistress to do wax play, electro play, water sports, face sitting, or to try cross dressing with, tie and tease, or someone to explore impact with then I'm open to exploring these session ideas with you.
My services are available for Female Clients, Couples and Groups, and clients with disabilities whether intellectual or physical.
Do you have any special requests about our time together? Just let me know when making your booking!
Services:
Deep French Kissing.
Intimate touching.
Covered Blowjob.
Mutual oral.
Deep-throat.
Cum on body.
Role Play.
Prostrate Massage.
Anal Play. (On you.)
Rimming. (On me.)
Fingering.
Ball Licking.
Spanish.
Sex.
Sensual Massage.
Impact Play. (Canes, Paddles, Tawses, Crops, Floggers, Spanking/OTK Spanking.)
Sensation Play.
CBT. (Squeezing, scratching, stretching, hitting.)
Age Play/AB/DL.
Pegging.
Water-sports. (On you only.)
Collar and Lead play.
Candle Wax Play.
Tickling Play.
Breath Play.
Light Face slapping.
Intense Deep-throat/Gagging.
Electro Play.
Hair Pulling.
Tie and Tease.
Sissy Play/Cross dressing.
Sploshing/Food Play.
Body Worship.
Face-sitting.
Fisting. (On you only.)
Spitting. (Body only.)
Smothering.
Humiliation.
Religious role play.
Domination/Power Exchange.
Rope Bondage.
Gang-bangs/Groups/Couples.